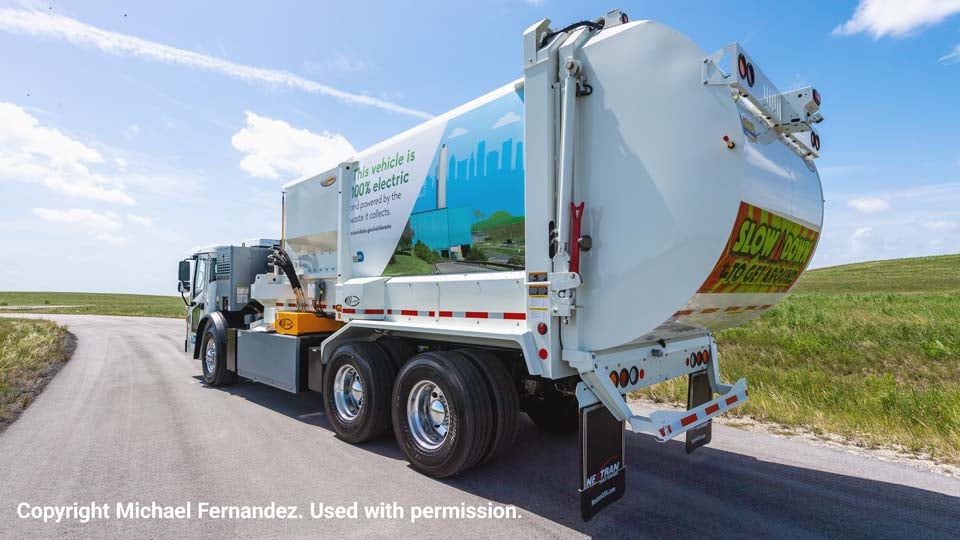 The analyses in this report show that electricity as a fuel for refuse and recycling trucks offers many benefits.
Electricity is by far the lowest cost fuel, about half of the cost of diesel.
Electric refuse trucks have the lowest total cost per mile.
Electric refuse trucks use less energy than other alternative-fueled trucks.
Electric refuse trucks emit less greenhouse gas emissions.
Electric refuse trucks are still in the "demonstration" stage of their commercialization journey, however. SWANA recommends that its members hold off on transitioning their fleets until performance and cost data from current demonstration projects can be compiled and analyzed.
The full report, Evaluation of Electricity and Other Alternative Fuels for Solid Waste and Recycling Collection Vehicles is available free to ARF Sustainable Materials Management Group subscribers and FREE to SWANA Members. SWANA Members download the full report here.
Fill out the Contact Form to download the Executive Summary of this report.