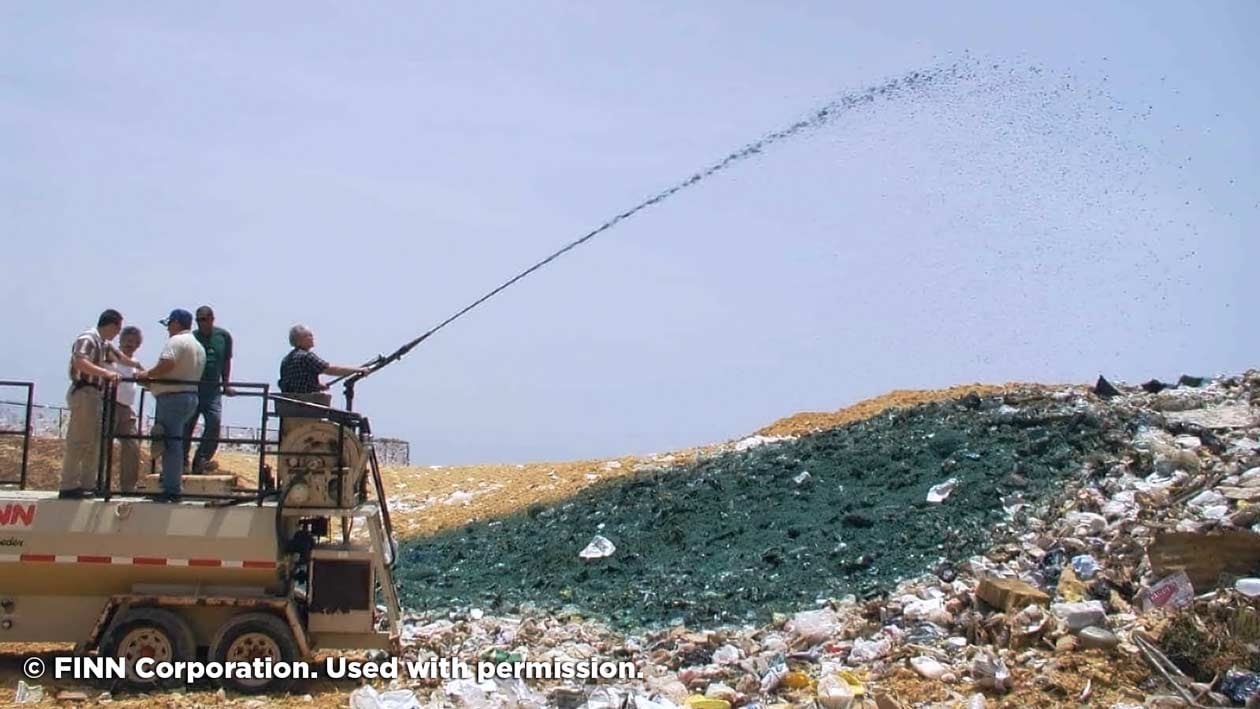 A new report published by the SWANA Applied Research Foundation provides solid waste managers with up-todate information and guidance on materials and strategies that can be used to control offensive odors emanating from the working face of landfills.
To address this issue, the EPA began approving alternative materials and products for daily cover—referred to as alternative daily covers, or ADCs—in 1993. ADCs are generally grouped as:
Tarps
Films
Slurries
Foams
All strive toward the same goals: odor control, containment of blowing litter, protection from birds and insects, and saving air space.
The full report, Landfill Odor Control with Alternative Daily Covers is currently only available to SWANA ARF subscribers. SWANA members receive free access to ARF industry reports one year after publication.
For more information, fill out the Contact Form to download the Executive Summary of this report.