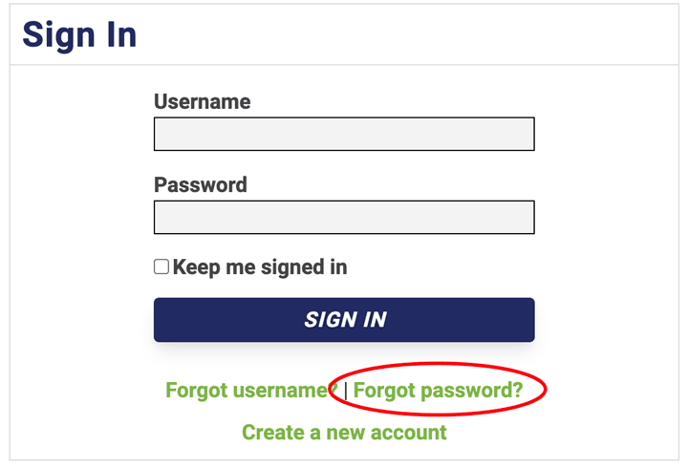 Retrieve your log-in information from the login page, where you can click on the "Forgot password" or "Forgot username" links.
You will receive an email from No_reply <No_Reply@swana.org> with a link to reset your password. (We recommend managing your password in a password manager such as Dashlane or 1Password.)
NOTE: some members have reported the reset email going straight into a NOTIFICATIONS folder only accessible through Outlook online. If you use Outlook as your email client, please check that folder as well as the SPAM folder on your desktop.
You can also contact us at 800-467-9262 or via email at membership@swana.org.